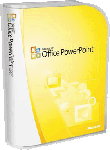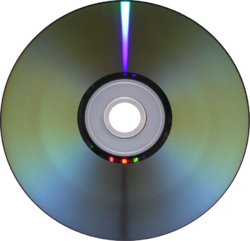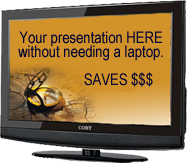 Don't tie up a laptop at a tradeshow
when an inexpensive video
player will do.

Convert your PowerPoint presentation to VIDEO
and use your laptop for collecting prospects.

You've worked hard to make a good slideshow of your services and inventory, now you can make it work harder for you. We'll convert your presentation to a video that you can use as a carefree sales representative. You can send it to prospects or let it loop during your next tradeshow
.
Good laptops are expensive and often used to drive presentations at shows. Software that we use makes a video from your PowerPoint presentation that can then be burned onto a DVD or saved to a jump drive. Instead of wearing out your laptop drive, purchase a DVD player (less than $50) and a TV. OR get a new tv that supports usb video sources. Save your laptop to harvest prospects at the show
.


You could even raffle off the TV at the end of the show and use press releases for free advertising before, during and after the show.

PowerPoint to Video