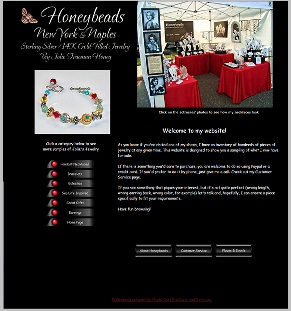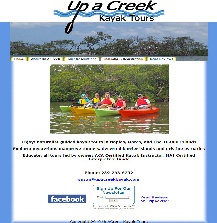 Web Maintenance
Capture your reader in words and pictures

It's important to keep your site ccurrent. Above are two sites that I maintain and to the right is one that a customer maintains themselves. We built it together and then I showed them how to make updates to save maintenance fees.

Click the image (right) and you will see how we made an e-store by using Paypal buttons to handle the shopping cart processing without having to purchase web-store software.

Tap either image to see its current site.

Up a Creek Kayak Tours

Hudson Crossing Park

Honeybeads